What we do for

Health
Care?
8K Miles is a domain knowledge specialist in the field of Healthcare IT. As a premier provider of industry-focused solutions and services, 8K Miles leverages years of background, experience and Subject Matter Expertise (SME) in approaching fast-moving landscape in US Healthcare market.
The foundation of 8K Miles' Healthcare practice is experienced and certified resource base in EHR strategies, implementation, go-live support and upkeep. The breadth of service offerings span across most well-known EHR products, inter-operability solutions, Business Intelligence, Analytics and HIE Intersect. The central mission of IT/IS transformational roadmap is further enhanced by industry-leading practice in Secure Cloud Computing Solutions, Identity Management, User Access Governance, and specialized Healthcare Managed Services. Reputed Hospitals and Healthcare Systems across the nation rely on our discerning engagement model for a range of value-added services.
With our focus on enabling transformation through IT innovation, we are an ideal partner in your Healthcare leadership journey embracing complex business challenges. We welcome the opportunity to deploy our flexibility, dynamism, agility and unique problem-solving mindset towards your business objectives with efficiency and guaranteed ROI.
EHR Consulting
8KMiles Healthcare Consultants bring to the table extensive EHR Consulting knowledge fuelled by continuing education and hands on experience.
Healthcare IT Services
Our managed services offerings range from application management to enterprise wide IT support.
Healthcare IT Products/Solutions
8K Miles' health care IT expertise extends into multiple domains such as secure cloud, identity, EHR resourcing, BI/Analytics and EHR Audit.
Certified and Experienced EHR Consultants

Certified and Experienced EHR Consultants help organization to achieve its goals and objectives of using an Electronic Health Record (EHR)
Simplifying Security

Enhancing patient care with well-defined Identity Access Governance services
Cloud Security,Deployment and Compliance

Unique combination of Cloud Security, Engineering & Infrastructure expertise
EHR Recon at your Fingertips

eHRRecon increases audit coverage within your EHR system
Clients
Testimonials
Suzanne Houlton
Sutter Physician Services
8KMiles Healthcare helps develop innovative, efficient processes and workflows for your business model that provide long term value. If you are considering Epic applications, you really need to explore what SERJ Solutions can do for your organisation
Marva Chun
Director of PMO, Hawai's Pacific Health
8KMiles Healthcare stepped in and provided what we needed in the way we needed to get our Community Connect (extension of Epic to affiliated providers) program implemented. They have a combination of real world knowledge on all aspects of Epic, networking, desktop and security
Case Studies
Cloud for Biopharma
8K Miles drives up Irish Bio-pharma Company's R&D with High Performance Cloud Computing capabilities.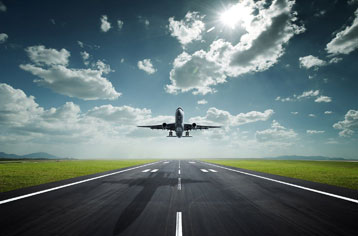 Transformation on cloud
8K Miles renders its AWS Midas touch to take Airways sales higher.
Compliance on cloud
How 8K Miles accelerated research through IT transformation for a growing Pharmaceutical company with over $15B market capitalization
White Papers
27 Best Practice Tips on Amazon Web Services Security Groups
Exploring Amazon RDS MySQL Second Tier Read Replica
25 Best Practice Tips for architecting Amazon VPC