Cloud Boundaries Redefined in AWS Chennai Meetup on 30th April @8KMiles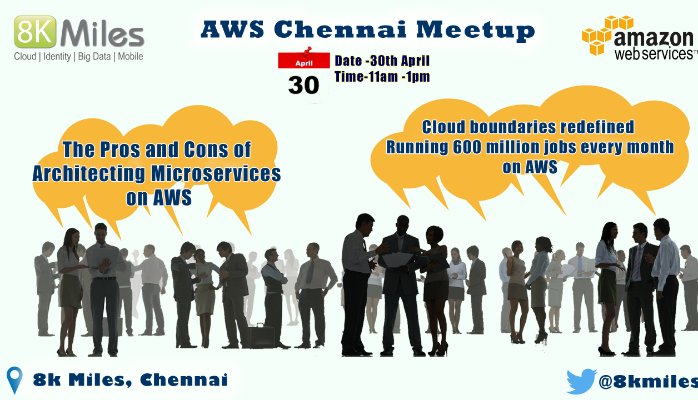 "You don't have to say everything to be a light. Sometimes a fire built on a hill will bring interested people to your campfire." ― Shannon L.
This is one of the days where the above quote is proven to be right. As a market leader in delivering quality Cloud solutions, 8K Miles has this habit of stretching every new service offered by different cloud service providers to explore and solve the contemporary business problems. In yet another effort in that direction, we had a bunch of technical evangelists and architects gathering at 8K Miles today for the #AWSChennaiMeetup event, to discuss two broad areas on AWS architecture designs.
1) The Pros and Cons of Architecting Microservices on AWS
2) Cloud Boundaries redefined: Running ~600 million jobs every month on AWS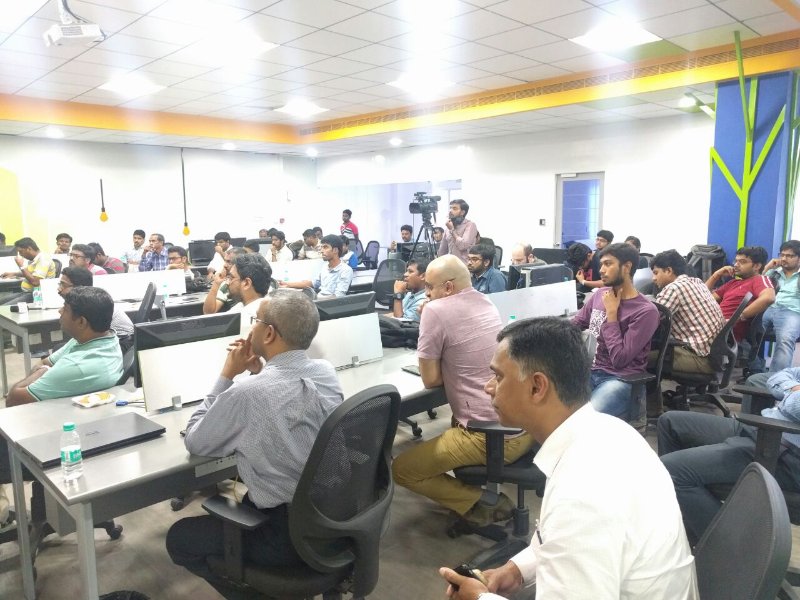 Session 1: Pros and Cons of Architecting Microservices on AWS
This topic was discussed by Sudhir Jonathan from Real Image. Sudhir works as a consultant to Real Image, on the teams that build Moviebuff.com and Justickets.in. His history includes ThoughtWorks, Own Startup and a few personal projects. He is an avid coder and specialities includes Ruby on Rails, Go, React, AWS and Heroku and  a few.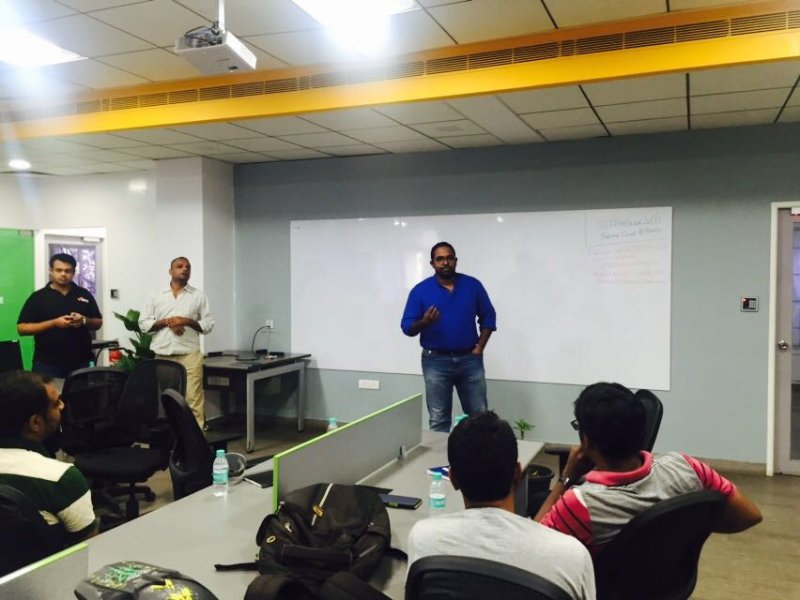 His valuable knowledge sharing session started with the Pros and Cons of Architecting Microservices on AWS, also covering automated deployment, inter process communication using SQS, ECS, cost reductions using spot instances, ELB and Autoscaling groups.
Session 2: Cloud Boundaries redefined: Running ~600 million jobs every month on AWS
In the world of cloud "Speed is Everything".  To identify various security, compliance, risk and vulnerability drifts instantly on our customer environment, 8K Miles  cloud operations team runs ~600 million jobs every month.  Mohan and Saravanan – the technical architects of 8K Miles shared their experience in running distributed and fault tolerant scheduler stack and how it has evolved.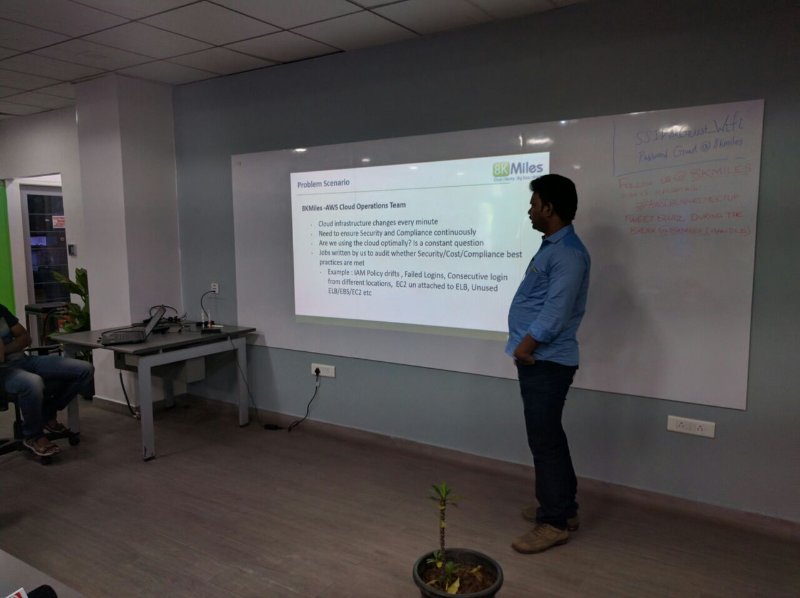 During the event we also organized a simple tweet quiz in our handle @8KMiles for all the participants. Dwarak discussed each question in detail with all the participants.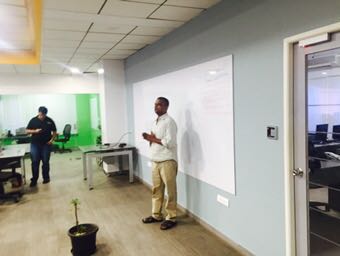 For more detailed updates on this event, please check the hashtag #AWSChennaiMeetup and our handle @8KMiles in Twitter **Chennai Amazon Web Services Meetup, is organized by AWS Technology Evangelists from Chennai for AWS Cloud Enthusiasts. The goal is to conduct meetups often, share and learn the latest technology implementations on AWS, the challenges, the learnings, the limitations etc.
8K Miles is a leading Cloud Services firm, specializing in high-performance Cloud computing, Analytics, and Identity Management solutions and is emerging as one of the top solution providers for the IT and ITIS requirement on Cloud for the Pharma, Health Care and allied Life Sciences domains.